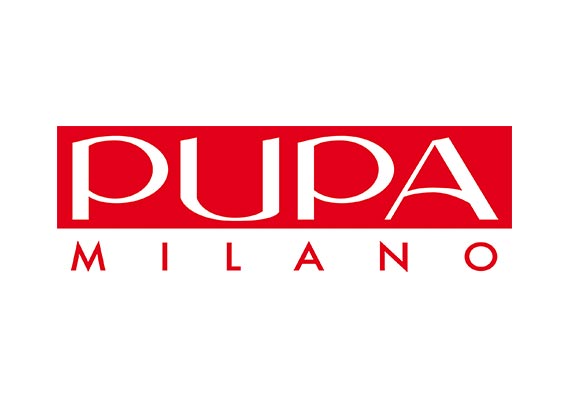 PUPA Milano
---
Beauty is in every woman. Beauty is for every woman.
Pupa brand is owned by Micys Company, an Italian firm born in 1976. It exports its products in 70 countries all over the world.
Angelo Gatti founded this effervescent company in 1974 in Milan, the undisputed Italian capital city of fashion and design. He geniusly developed the idea: how to bring color, make-up, fashion and magic together? The unpredictable answer was a make-up kit. Make-up kits became its unmistakable signature all over the globe.
The company quickly became a leader in the Italian cosmetic industry with the brand name PUPA.
Driven by a never ending creativity and by a constant attention to women needs and market trends, PUPA successfully created comprehensive lines of cosmetic products over the years ranging from top quality make-up to charming toiletries, from innovative perfume concepts to highly performing treatment.
PUPA aims to understand and anticipate market trends, offering to the market extremely innovative, fashionable and high-value cosmetics at reasonably affordable prices.
PUPA brand is now ready to satisfy all women's beauty needs: the most glamorous color trends, research, innovation and guaranteed material quality, innovative formulas and exclusive patents, it's excellent and unique price/quality relationship, the design and the state-of-the-art materials and lines, essences contained in exclusive, collectable objects.
.